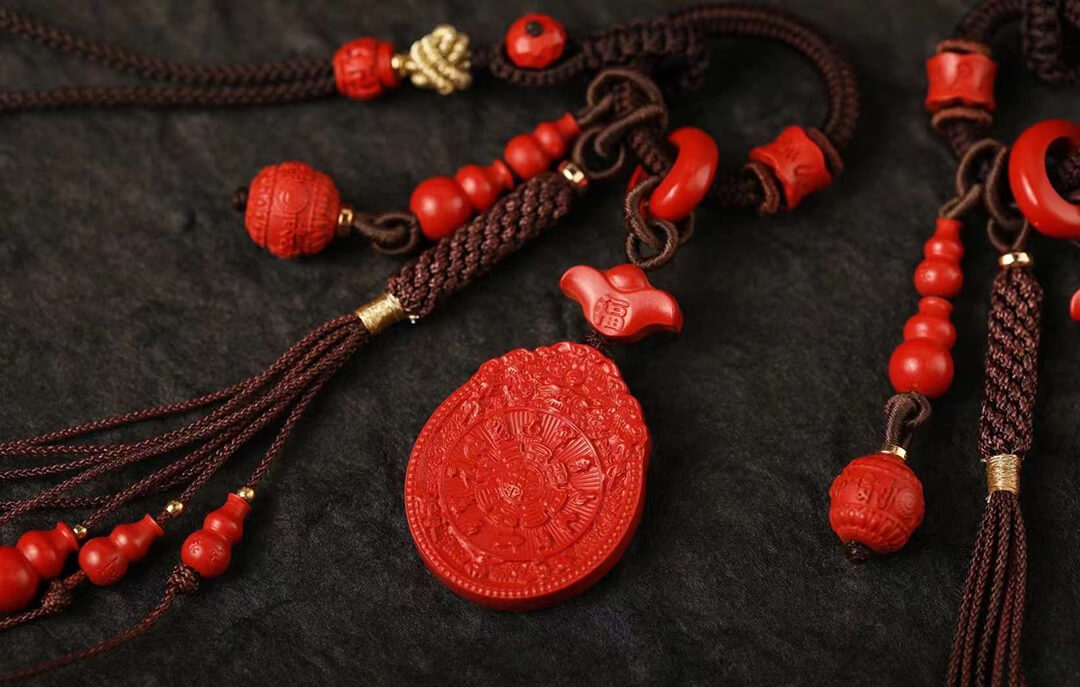 Made of high-quality worsted wire, finely hand-woven, interlocked to symbolize longevity.

Auspicious cross knot at the bottom: with ingot gourd accessories, meaning rising, many children, and more blessings, golden and jade full, good things in pairs.

It is composed of nine palaces and eight trigrams as the main body. It is the founder of Tibetan Tantric Buddhism, Padmasambhava, according to the Manjusri nine palaces and eight trigrams.

Respectfully, wearing Ke is equivalent to having twelve zodiac signs, no matter who or what happens.