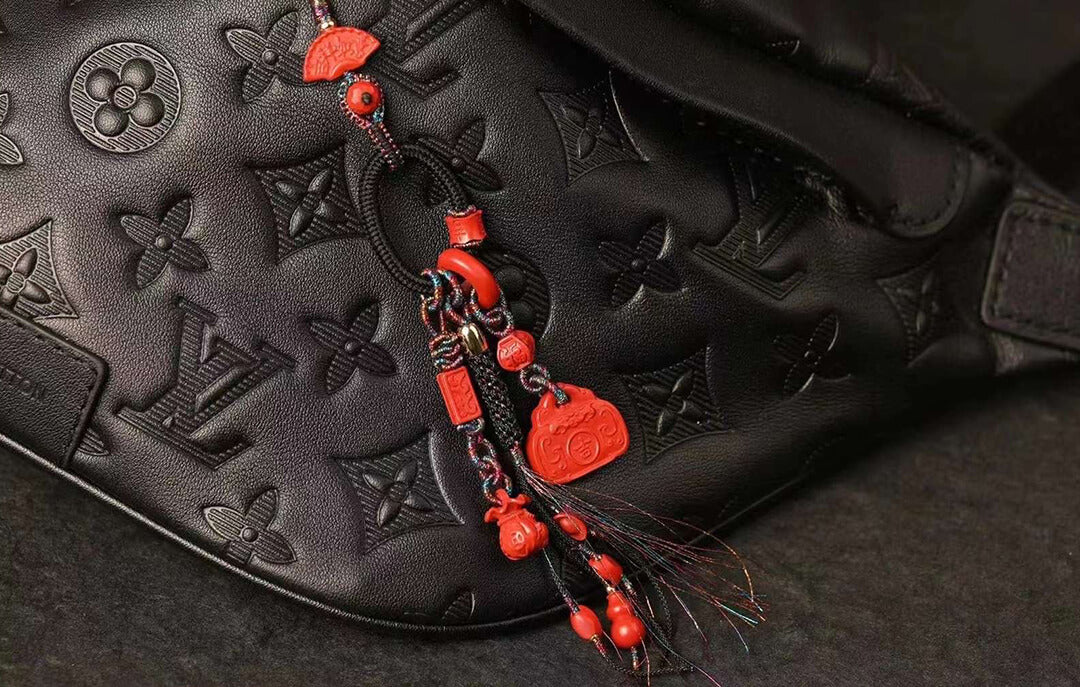 WEALTH AND AUSPICIOUS ORNAMENTS
Made of high-quality worsted wire, fine hand-woven, interlocking to symbolize longevity, and auspicious cross knot at the bottom: with gourd money bag accessories, it means rising, many children, and more blessings, gold and jade, and continuous wealth.

The main piece is the cinnabar Ruyi lock, which means everything goes well. The small Ruyi lock faintly reveals the elegant, calm, noble, and informal quality of the person wearing it.