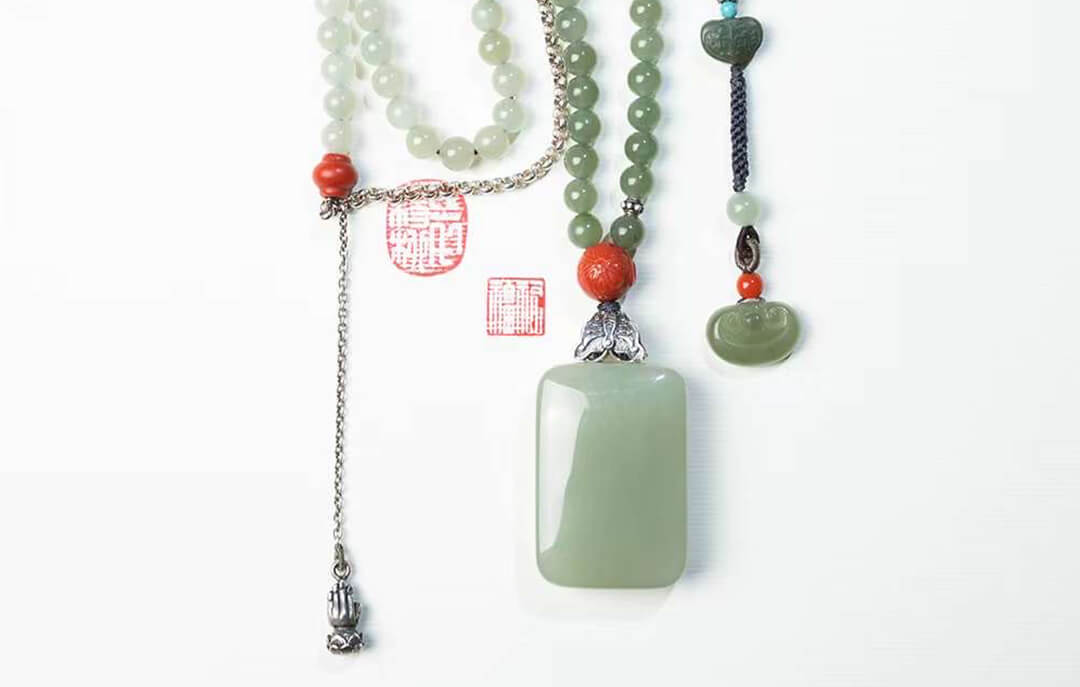 Because there is no engraving on the entire jade plate, there is a saying in the jade industry that something that does not have any carving patterns on it is called "nothing", so the jade plate borrows the meaning of "safe and sound". "Safe and sound" means peace and prosperity.

The original origin of the name Wushipai comes from the jade carving ornaments in the late Ming Dynasty. One of them has no decoration, which is the homonym of "wuxiu", and is named Wushipai.
This item is a smooth-surfaced
This item is a smooth-surfaced, fluorescent lake green Hetian jade pendant that is beautiful and refined. It is composed of great antique material without any flaws or carvings. Given that the pendant is titled the "peace and nothing sign," it has a symbolic meaning of prosperity and peace. A national testing agency's certificate of authenticity is also included. Anyone who loves jade and wants to wear a beautiful and meaningful accessory should definitely consider this product.