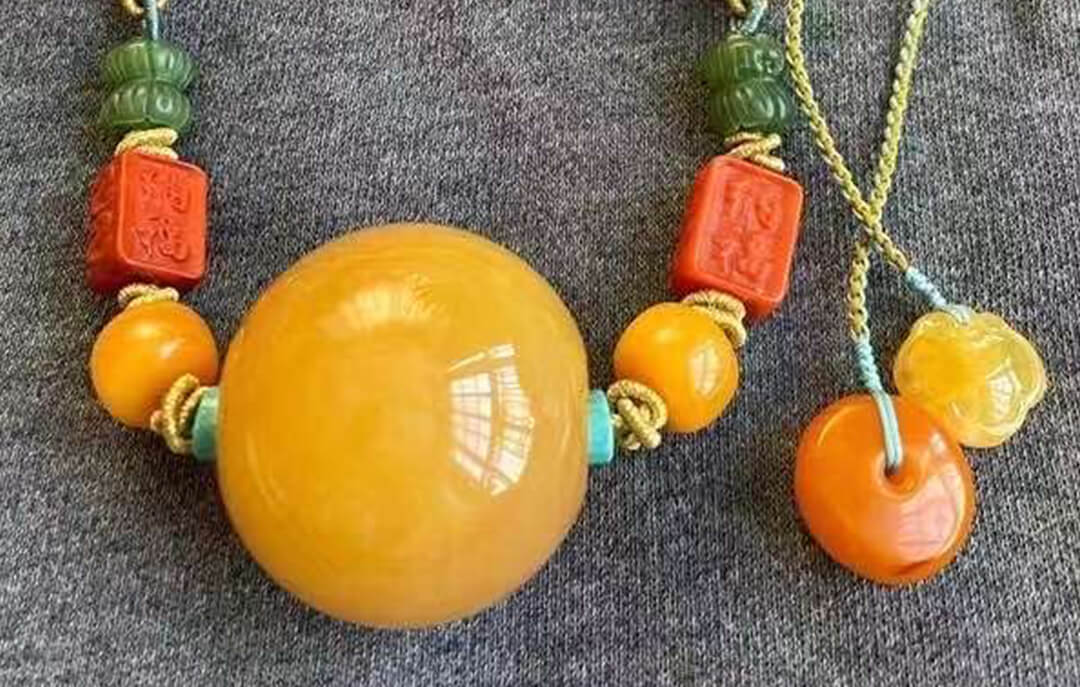 The clavicle chain is waxy and rich in color and beautiful, high-end and exquisite, with 8➕ old flower wax beads hand-woven chain, embellished with natural southern red, beeswax, jasper, exquisite and beautiful, all real materials
Very pleased with the purchase.
I recently acquired the Pure Natural Russian Raw Ore Chicken Oil Yellow Beeswax Collarbone Necklace, and I must say, it's quite an intriguing piece. The combination of these unique elements creates an interesting aesthetic that caught my attention. Very pleased with the purchase.